The New Holland Honey Eaters
T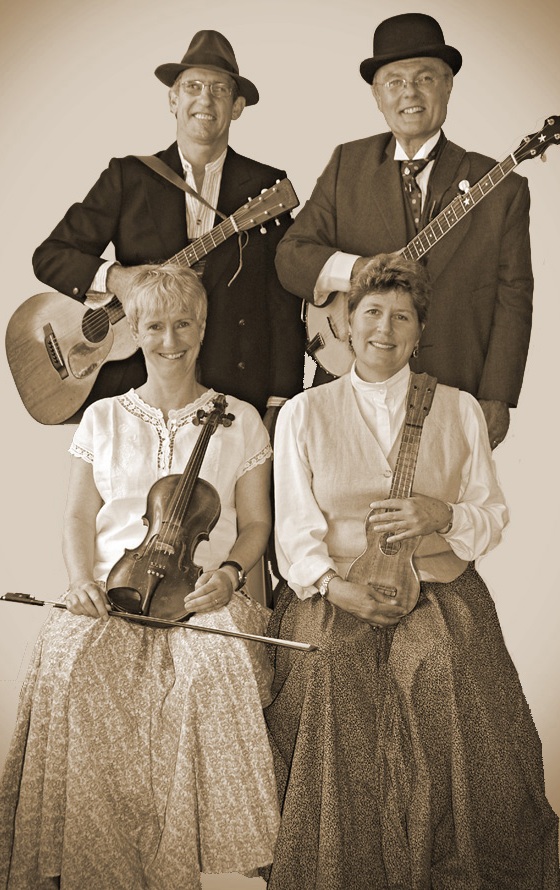 Steve, Stan, Jane and Rebeccahe New Holland Honey Eaters (Stan & Rebecca from Launceston and Steve & Jane from Cygnet) was formed in 1988 and specialises in traditional music from the south eastern United States – their repertoire includes Anglo-Celtic and Afro-American traditional music, minstrelsy, ragtime, Tin Pan Alley tunes and songs, rural hymnody, Cajun music, gospel, jug band music, faux-Hawaiian music, cowboy music, western swing and blues. Calling themselves 'the string band behind the times', they bring the folk music and folkways of the American southeast alive through the performance of 'on-stage documentaries' concentrating on aspects of the region's social and musical history, through their "live-to-air" radio shows, and through their concerts and practical teaching workshops. They are regular performers at the Cygnet and George Town Folk Festivals in Tasmania - and can also be heard at the National Folk Festival in Canberra and on ABC Radio National.
Click HERE for the Band's CV.
---
The Band performing at the 2016 Cygnet Folk Festival (video by Stuart Liddell - Industrial; Cuts ad Crossfades)
---
At the Deloraine Little Theatre, 2013
---
Quartet and Shape Note Singing
The Band pays close attention to vocal as well as instrumental traditions, including unaccompanied anglo-celtic ballads, jubilee and early gospel quartets and shape-note hymns.
Stan first incorporated a shape-note hymn into his shared workshop with Danny Spooner - Powerful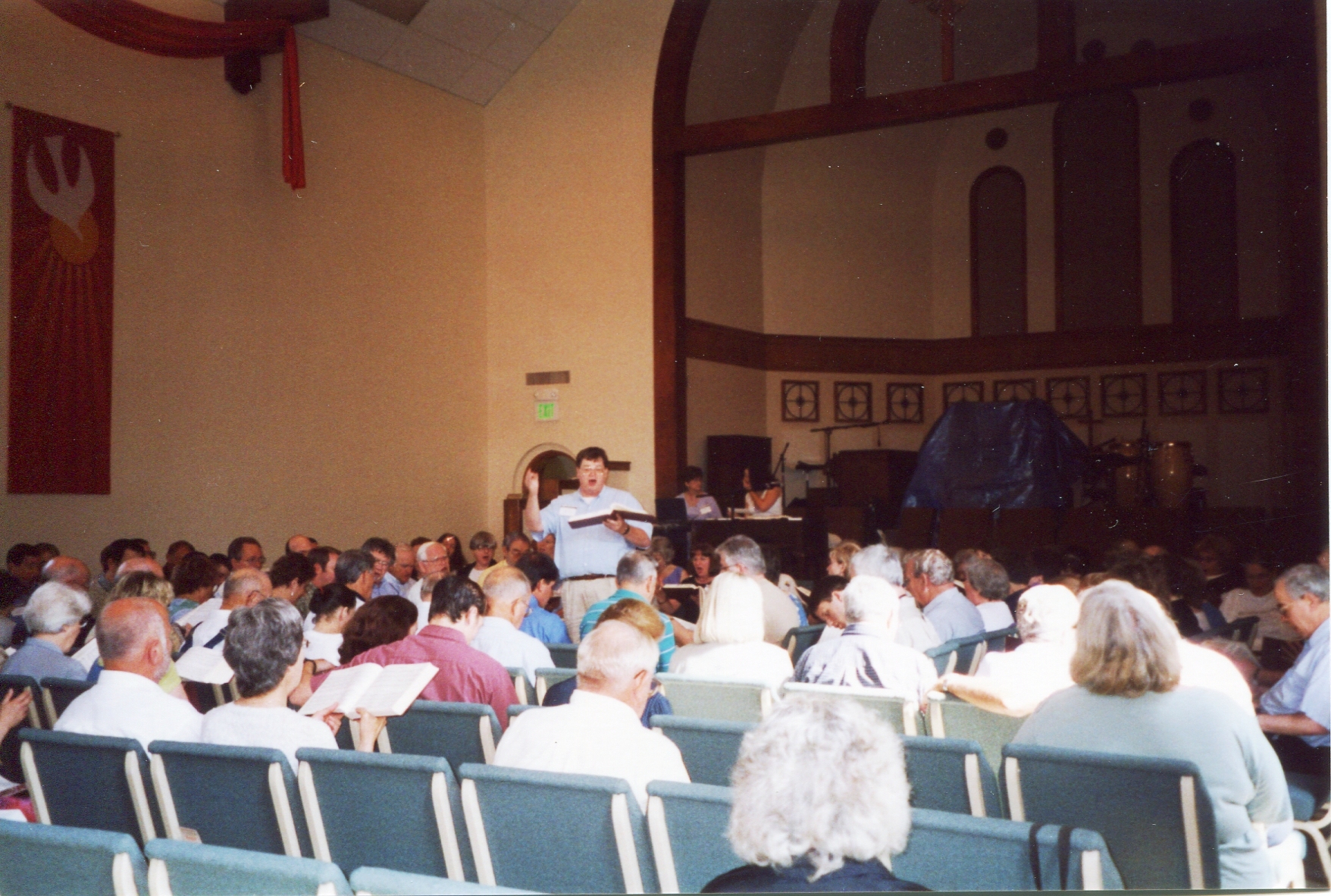 At the National Shape Note Singing Convention in Birmingham AL, 2002.Diversions, Substitutive Satisfactions and Intoxicating Substances, (performed by Stan, Danny and Alex Myers) at the Cygnet Folk festival in 1986. It was a 3-part hymn titled Zion's Walls from McCurry's Social Harp. Click HERE to listen to a recording of that performance.
The Band did a dedicated shape-note workshop at the Cygnet and National Folk Festivals in 1996, where they taught the 4-part Sacred Harp hymn Odem to the attendees. Click HERE to listen to a warts-and-all recording of the "choir" putting all the parts together for the first time (from the Cygnet workshop).
---
See and Hear More of the Band Over the Years:

The Band's Dedicated YouTube Site is HERE

---
Follow the Band on Facebook:

The Band's Facebook Site is HERE
---