From the Past
Stan's interest is in pre-1941 traditional southern American music. He has been playing, singing and performing it on guitar, banjo, fiddle, mandolin, Dobro and autoharp for over 60 years. You can listen to his version of Kentucky Blues HERE.
Publications and Research: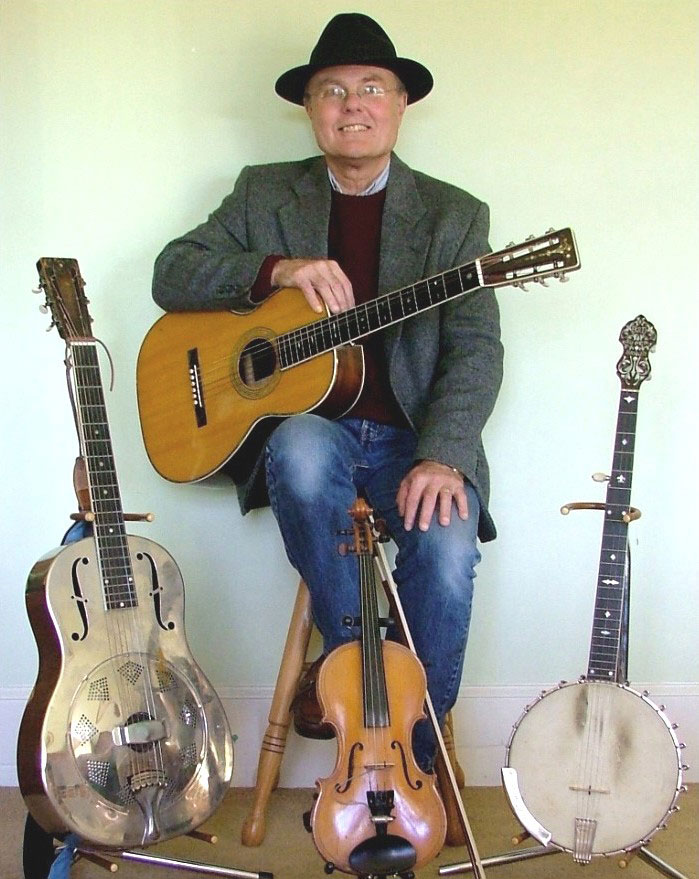 Published a fiddle instruction manual,

Old-Time Mountain Fiddle

(1977).

Received a National Fellowship from the Music Board of the Australia Council to research traditional fiddle styles from field recordings at the Archive of Folk Song, Library of Congress, USA (1979). An extensive research paper, Three Southern Fiddlers, Their Tunes and Their Playing Styles

, was produced (1981).

Contributed articles on the physics of music to Mugwumps Instrument Herald

magazine (1979- 1980)

Contributed articles and transcriptions to Cumberland County Rag ,

Sydney (1975-1990)

"Pete Seeger, The 5-String Banjo and American Culture", Australasian Journal of American Studies, Vol. 25, No. 2, Australia and New Zealand American Studies Association, Sydney Dec., 2006. A copy of the article is available on-line

HERE

.
---